Home
GET THE MOST OUT OF YOUR STUDENT LIFE!
We are ASSET - the study association for all TiSEM students studying at Tilburg University. Our mission is to provide you with the needed study support, career orientation and personal development as well as all tools needed for your personal development while boosting your social life.
Click here to become a member!
BECOME A MEMBER
Benefits of becoming a member of ASSET:
- A 17.5% discount on all English study books and a 10% discount on all Dutch study books purchased in our bookshop
- Discounts on many activities organized by Asset and the Asset departments
- Guidelines for only €3 instead of €7
- Discounts at several partner companies such as de Polly Maggoo and Locked Escape Rooms.
- Access to all of our career events
- You receive mailings from companies that can help you with your future career
The goal of Asset is to provide services and activities for its members to optimally support them in their student life at Tilburg University. These services and activities represent the pillars on which Asset is based:
- Providing study support

- Being an intermediary between students and companies

- Closing the gap between theory and practice

- Organizing social activities
Asset has about 900 active members who organize all these activities and services. As an active member, Asset offers you the possibility to enhance your organizational, planning and team working skills. Besides this, being an active member is also a great way to get in touch with people and to make new friends. Do you want to improve your student-life and become an active member, click below to see an overview of all the committees!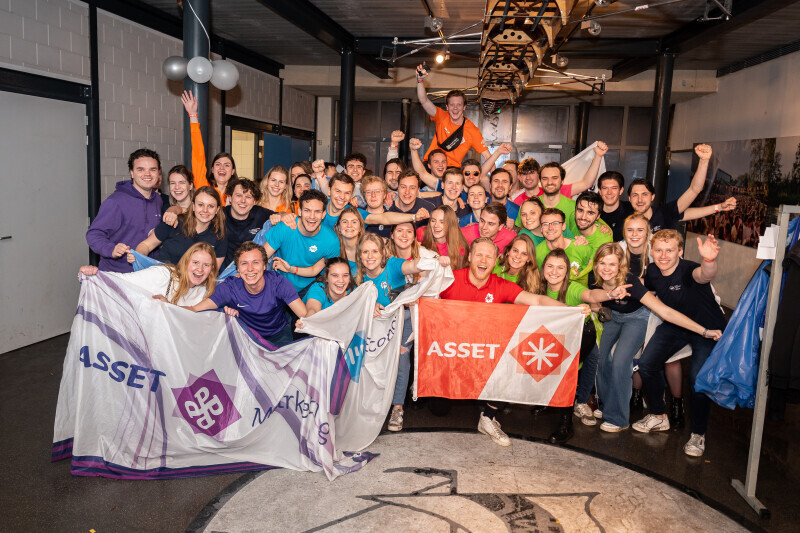 Simply visit www.CareerPlatformTilburg.nl and select your field of interest to quickly find out all Career Opportunities and Career Events in your area! You can also visit the Company Profiles tab to read about the many interesting partners that Asset collaborates with.